Team Development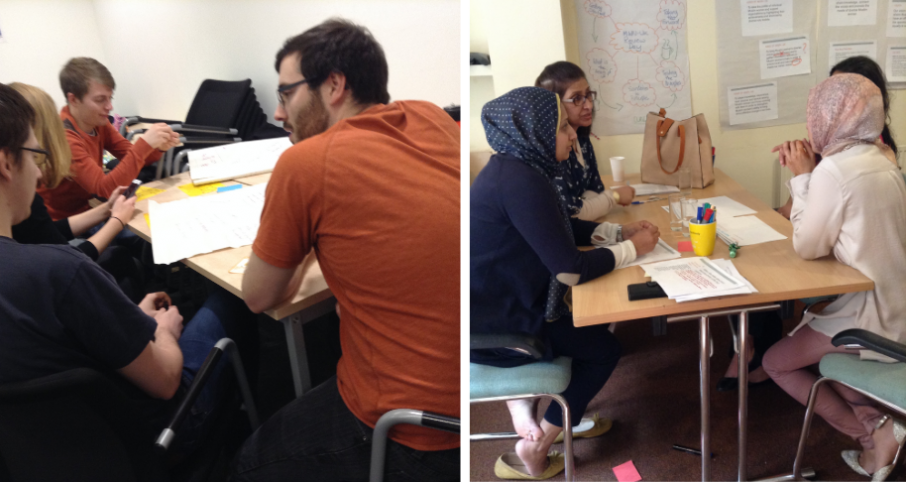 Spending time developing your time will have a dramatic positive effect on a team's performance and will lead to organisational success. What makes these events successful is the way we work collaboratively with you to design something that is exactly right for your needs:
I was hugely sceptical about using facilitators. I was therefore surprised and delighted to experience such a successful meeting where we achieved everything in less time than we had anticipated.

Gail Ter Haar, Professor and Team Leader at the Institute of Cancer Research - read more about this event
We take time to listen and then plan something with you that is relevant and practical for your team. Each team event will be very different because each team has its own culture and style and we work with where you are now and what you want to work towards.
Finding Out What You Really Want
We begin with what you want to achieve and build from there. We find out more about your team, your organisation, the challenges, the issues, the culture, and your priorities.
Engaging The Team
Every activity we design will have a purpose and have a clear link to what needs to be achieved.
We will get the team members talking about relevant issues
We will drive the process so that good decisions are made
We will create a positive experience so that team members feel optimistic about the future
"The trustees said afterwards that the session with you could have gone on longer and replaced the spa session that we had planned to treat them!"
Recent Work
We have run two team effectiveness events for the Mental Health Act Services Team from Sussex Partnership NHS Foundation Trust
Many of our team strategy events also support teams to develop their communication and approach
Contact us to arrange a discussion to give you initial ideas about what we could do to help you move your team forward