Consultation and Focus Groups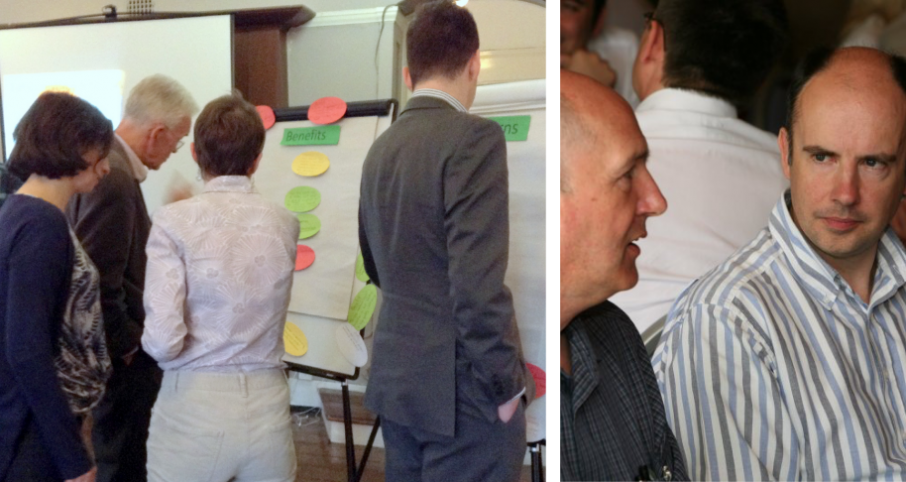 If you are going to consult with the public, your employees or wider stakeholders you want to be sure that all the views are captured. Sometimes only the loudest voices get heard in consultation sessions. This can result in really bad decisions being made! For critical consultations a professional facilitator will make sure that decisions are based on valid evidence and are a true reflection of the opinions of your important stakeholders. As GWR discovered our facilitation process can avoid escalation of conflict too.
"The use of small breakout groups, post its, stickers, posters and other visual aids, kept the participants engaged and interested, which meant we received informal and beneficial feedback"
Too often stakeholder engagement is an after thought for busy researchers when applying for funding. Our recent project with the University of West of England approached this challenge differently by engaging stakeholders BEFORE the funding call. You can read more about this project here.
"Wonderful to make new connections and hear new ideas. Very inspiring" - Stakeholder at UWE Event
By getting to understand what you want to find out we will then design some interesting questions for participants to discuss. This will get people thinking individually as well as discussing their views in a group.
"The feedback we received from your team was comprehensive and detailed. It provided us with a simple overview and also more indepth information so we could fully understand where the conclusions had been drawn from" - Life Study Team UK
Individual and group opinions are captured in a variety of ways, which are then converted into both Qualitative and Quantitative data. We share this information with you in a report summary format so that you can then use the data from the consultation to shape your decisions.
To discuss different ways of running engaging focus groups and consultation events, contact us now