FAQ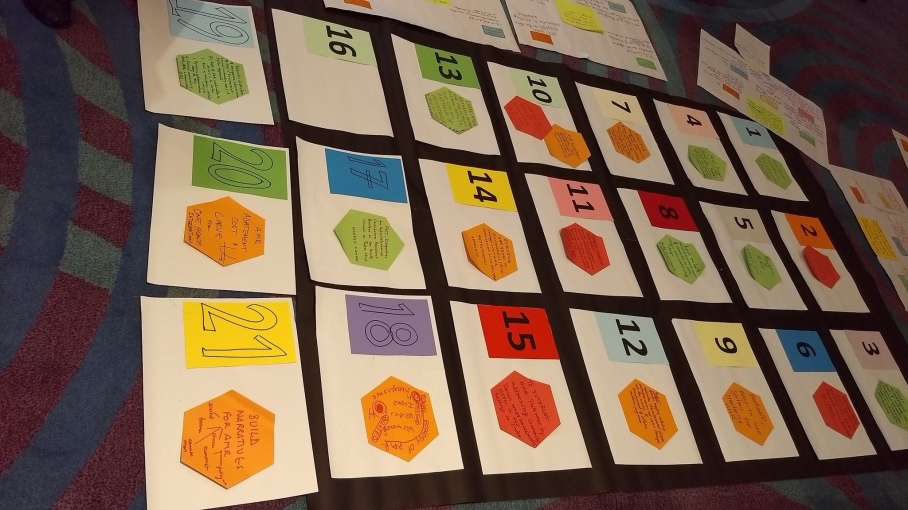 If you have never used a facilitator before you might be surprised about the range of ways we can make things easier for you.
There are lots of different uses to the word facilitator and sometimes the role gets confused with other similar roles.:
Facilitators use tools and processes to help groups of people work out what they want to do and how they are going to do it.
Trainers deliver content so that you get the knowledge, skills and behaviours so you can do what you (your organisation) want to do.
Consultants give advice and recommendations so that groups achieve results
Centre for Facilitation's expertise is in facilitating events that get you talking to other people and working out what you want to do and the best way to do this. We create a level playing field so whatever your skill, background or experience you can talk to others easily about what needs to be done, sharing ideas and making some brilliant plans. Read a recent example of our inclusive approach
We run some training events in innovative thinking techniques or facilitation skills.
We also offer consultancy if your organisation wants to develop better ways of engaging with people
We facilitate focus group, consultations or can conduct evaluations of your service delivery.
What type of events do you run?
We run meetings, conferences, away days, project meetings, innovation events,and a range of other events where you want to consult and engage with internal or external stakeholders.
Where are you based?
We have virtual offices all over the UK and where possible we will link our clients to their local facilitator.
Do you work outside of the UK?
We regularly work on projects outside the UK including Netherlands, Norway and India. Each of our facilitators has worked on projects outside of the UK and one of our facilitators is based in Norway so we understand the complexities of working with people from a range of different cultural backgrounds and where English may not be the first language.
What organisations/backgrounds can you work with?
We take time at the beginning of any project to get to know your organisation and understand more about the way you work. This helps us use the right language and methods for your culture. This means that we are not restricted to any particular sector. The way we quickly understand your topic/culture means that we get what you are about.We do not believe in one size fits all, we make sure that what we do is right for you
How many facilitators do you need for an event?
Honestly...it depends! Usually for less than 16 people one facilitator will be enough. Groups between 16 and 30 will usually need two facilitators. However sometimes a group will merit more than the standard number of facilitators if
the area to explore is complex
you want us to give detailed feedback/keep notes
there are complex team dynamics to manage
you need us to be very flexible in the planning and running of the event
If you have other questions then please do contact us