Developing Strategies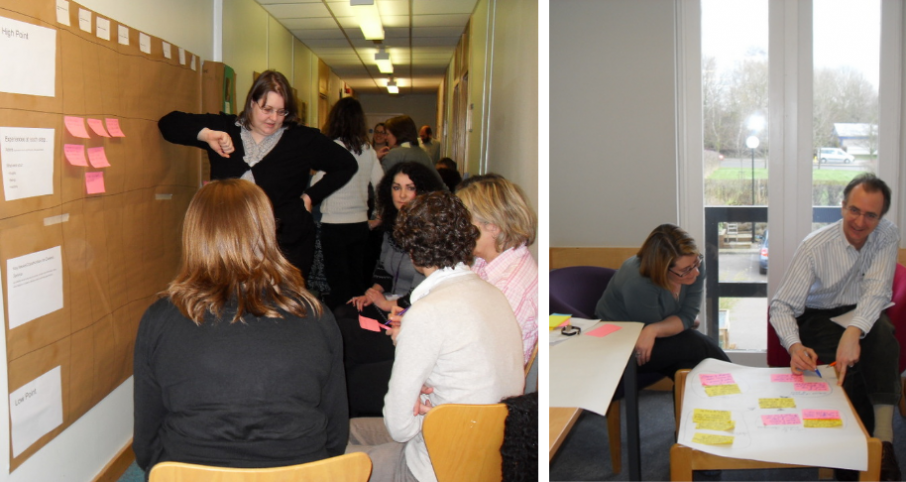 For some organisations the uncertainty in the world is tripping them into what is called "organisational paralysis" This is a real concern because the as one CEO commented to us:'The threat of a relatively blank page is that others will fill the space'
Now is the time to produce strategies and plans that lead to action and navigate round the uncertainties. The route to action and successful outcomes is always best done with the involvement of all the people that are going to be impacted by the strategies and plans. A process that works well for this is the Theory of Change, you can see an example of this in our work with FORWARD. You need to give structure to the discussion as in our work with the ThUNDDAR network. By doing this well you can dramatically improve your team's performance and productivity.
"you got us to really think about our strategy and we were all engaged in the discussions. It's a great start to our projects and a pleasure, as always, to work with you" Naana Otoo-Oyortey, Executive Director FORWARD
One way of doing this is through Scenario Planning workshops. We ran a workshop in 2015 to explore the unexpected thought that Britain would vote for Brexit. Who knew the outcome then!
We have developed a way of supporting you with strategy development by creating a clear inclusive process case study BP.
The process makes sure you make an impact after the event as the team at Brains on Board were able to do after the 2 day workshop on ethics and advocacy
Connect and Comprehend
Connect people together and connect people with what is happening now by using dialogue to encourage the sharing of stories, concerns and initial ideas.Understand the situation, collect relevant data and collate what is already know about the situation. Research the potential and actual challenges being faced. Listen to the barriers and constraints that can be identified at this stage. Encourage the sharing of hopes and fears. Round Table Discussions can be a great way of doing this.
Create and Cultivate
Create an openness to new ideas and possibilities. Use this to generate other options and explore these using some creative thinking tools. Look for the strongest ideas and refine these. Test and re-evaluate the ideas and make decisions about what to stop and start doing. The team at Humraaz used a strategy event to develop their creative ideas for outreach work.
Contract
Use the actions you have developed to set your next objectives in the your planning cycle and create your strategy for future development.
Case Study - Annual Review Plan
Case Study - Strategy for Retrofit 2050 Team
Case Study - Using Round Tables to Understand your Customer - Basware
Case Study - Exploring Possibilities
Case Study - ThUNDDAR Network Day
We are happy to discuss with you thoughts about how a facilitated process can help your team plan for a better future together.