Paul Kelly
Paul has a background in higher and further education, training, coaching, health care provision, retail, and voluntary. He is skilled in encouraging the growth of resilience and cohesion within groups and individuals. With a variety of different approaches and techniques, he is experienced in working with people to break habitual thinking and unlock valuable knowledge within organisations from any sector. Paul prides himself in his ability to encourage employee engagement in positive growth journeys, which align, inspire and motivate with clarity and cohesion.
Facilitation Style:
Inclusive: accessible, approachable and adaptative.
People-centric: always having the individuals at the forefront of decisions.
Pedagogical: using twenty+ years of experience understanding knowledge exchange to enhance outcomes.
Dynamic: engaging, energised, empowering, empathetic, and often fun.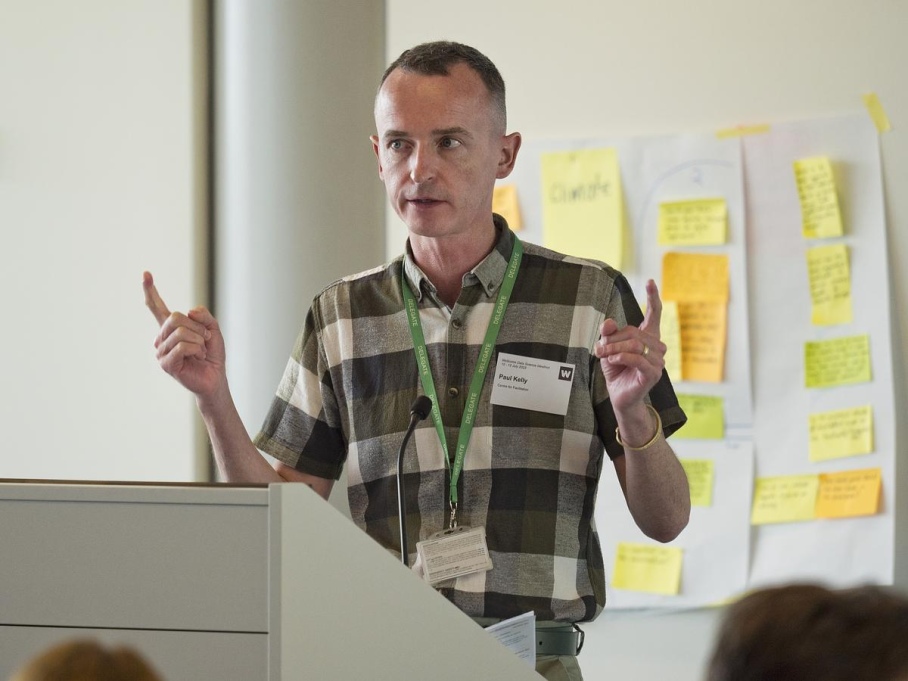 Photograph Credit: Wellcome Data Science Ideathon: David Sandison