Christine Bell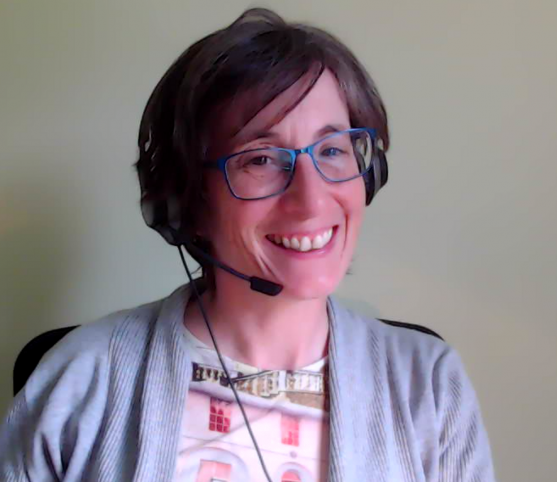 Christine is a skilled facilitator who works with professionals in a relaxed yet structured way to ensure that conversations will lead to innovation and action. She is a creative and innovative facilitator who creates an engaging and supportive environment so that groups can generate new ideas and approaches to some of the world's most challenging problems. Christine works collaboratively with you to bring your vision for your project to life. Christine leading our approach to virtual facilitation to help us deal with the current COVID-19 crisis but also longer term to reduce our climate impact. You can read about her experiences on our blog
EMAIL: (christinebell@centreforfacilitation.co.uk)
Recent Projects
Virtual Collaboration with 40 participants to identify future research themes for sustainable cities in Europe with JPI Urban Europe
Virtual Conference for over 70 people to identify and agree key messages to support the WHO Decade of Healthy Ageing
Virtual Sandpit/Innovation Lab for STFC Air Quality Network
Facilitation of focus groups for B Braun to explore employee attitudes to Hybrid working and with the Parish of Clapham to gain feedback from the community on the draft neighbourhood plan.
Designed and facilitated an Anglo/India Sandpit for 40 participants exploring innovation solutions to the challenge of Anti-Microbial Resistance - RCUK India
Consultations and Evaluations for a variety of different projects including Muslim Women's Helpline, the Alan Turing Institute and Birth Cohort Studies
Facilitation of project start up and project review sessions for project teams working in a range of engineering projects in Sheffield, Warwick and Cambridge
Innovation event to generate practical research projects to tackle challenges facing our world.
Facilitation Style
Engaging - encouraging participation from all group members
Visually Expressive - using metaphors and visuals to explore challenging problems
Creative and Innovative - generating new ways of making the virtual become collaboratively beneficial
Focused on Results - real time solutions and ambitiously realistic goals!