Training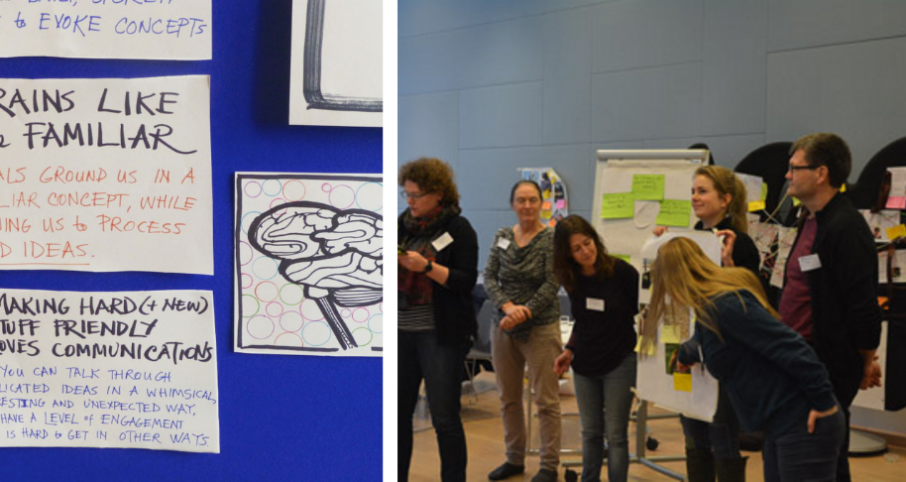 Within our facilitation we use a range of techniques and tools to support groups to work collaboratively on projects or to generate new and diverse ideas. Some of our clients have asked us to work with them to pass on these skills.
These are samples of typical workshop programmes which can be designed for your team. Although we do not have any open programmes we do provide one to one skills development coaching, including video feedback for individuals or small groups.
This series of modules can be combined to create a programme for your team to take them from the basis of realising you need to run a workshop to facilitating groups of people who may not always be easy to manage! The sessions are full of practical tips that can be used by newer facilitators when working with groups of colleagues or when running consultation type workshops with the general public.
Innovative Problem Solving Skills
A one to two day workshop designed to give participants the skills they need to support innovative problem solving in teams. The techniques will include how to structure an effective brainstorm and how to use a range of more diverse creative techniques which can be used when business as normal is no longer working for your organisation.
"I learnt that creativity is not a talent that some people have and others don't - it is a skill that can be developed by being purposeful about it and employing a variety of techniques"
Collaborative Skills
This short programme will develop your skills at managing meetings, handling group decision making and support you to conduct "lessons learnt review" of projects which is engaging and productive. The programme will provide you with a tool-kit you can use to get the best from the time that your team have together. We recently worked with postgraduates on the CDT Mathematics Programme at Oxford University to develop skills in collaborative innovative problem solving over a two day programme.
We often get asked by trainers about the techniques we use as facilitators…whilst the two roles are distinctive we think there is a lot we can learn from trainers and are delighted to now be able to share our facilitation techniques with trainers . These techniques mean that you can engage your participants throughout your training sessions.
Ring Christine Bell on 07941 971904 or contact us
---
---