Participative Change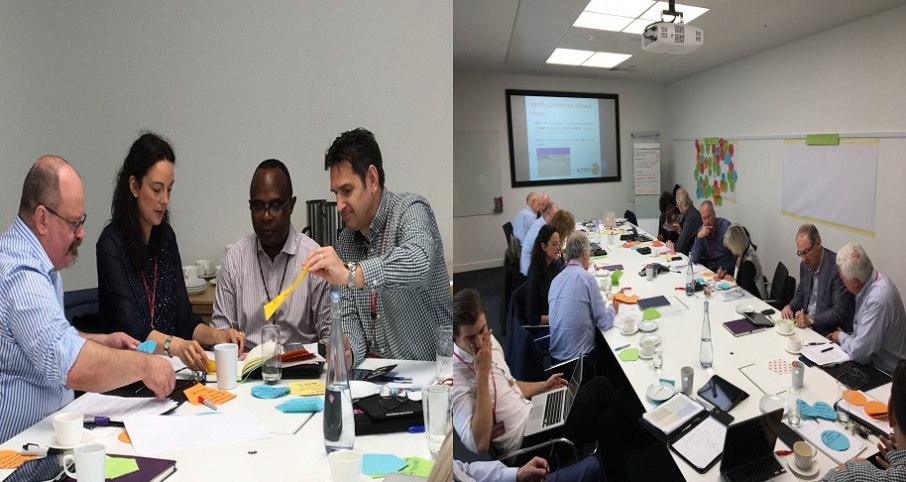 Making change work
Once you have decided change is needed it is easy to feel overwhelmed by the scope and the challenge of making that change happen. This can mean either nothing happens or you just get on with implementation but without ways to make these changes easily and successfully. Avoid falling into a state of paralysis, or starting the programme without the means to manage change smoothly and successfully .
We have two options to make your changes work
Change Specialist
Project management and change management complement each other to achieve success. Using one of our specialist change facilitators to support the human dynamic side of change means the project manager can focus on strategy for the project. The project manager can make sure that the project runs smoothly and to plan. They can drive the project towards the achievement of project goals and monitor the project plan ensuring the smooth running of the project and achievement of the project goals. Our change facilitator works alongside the project team, engaging with stakeholders at all level to support the communication about the project.
Meeting Facilitator
A facilitated, rather than a chaired meeting enhances productivity and energy. The project manager can step aside from leading the meeting to fully participate in the meetings. They can contribute actively to the discussions and leave us to keep it to time, sort out conflicts or bring the discussion back to the main focus.
The Challenges
There are three key challenges when delivering a successful change programme
Create a climate for change
Build the energy
Form a strong guiding team
Produce a vision for change and a robust project plan
Engage and enable all stakeholders
Attain buy in
Gather stakeholders opinions
Participate in problem solving/innovation workshops
Implement and sustain the change
Communicate during implementation
Monitor and respond quickly to problems
Celebrate to mark completion
If you are going to undertake a change programme and you will want to ensure your project is a success. You will want to gain the real benefit and payback from the changes and enhance your reputation as a successful change agent.
To discuss support of a current or planned change programme contact us
To download our PDF brochure for our change services click here.
To find out practical ways facilitators support change click here
To read more about our model to help you manage change read this article on Successful Change "In Procurement"